Ask us for a free quote on your new custom bed today

The open cell structure of memory foam will help the mattress respond to the weight and heat of your body. This body conformance is what allows the mattress to relieve pressure points. This is why it is ideal for people who suffer from painful joints or pressure sores. It will also assist with any motion disturbance your partner may cause.
Gel infused memory foam will enhance airflow and heat dissipation for your ideal sleep temperature.
We can use memory foam in an innerspring or a pocket spring mattress. It can also be used in the pillow top on a latex mattress for an ultra plush feel.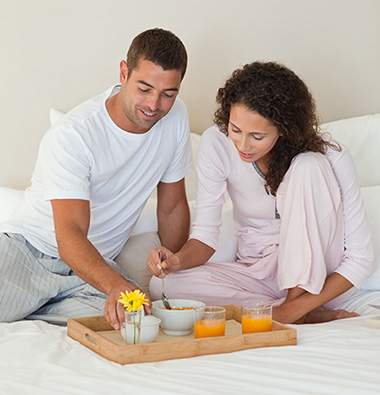 PERFECT REST IS BEST
At Beck's Bedding, we have over 70 years of manufacturing experience and all our mattresses are custom made to order. We understand that everyone is different and not one mattress is best, or suits all. That is why we will make a mattress to suit you! This will help you sleep better and let you enjoy life. Visit our showroom located at 323 - 329 Bell Street, PRESTON and find out how you can sleep better.