Ask us for a free quote on your new custom bed today

ELECTRIC ADJUSTABLE BEDDING
Experience a new dimension in modern living.
An adjustable bed allows you to enjoy reading, watching television, working on your laptop, relaxing and sleeping in bed.
You can use your adjustable bed to position your head and feet at you own comfort level to relax, relive pain or sleep.
The adjustable bed when combined with a 100% natural latex mattress it wins on all counts.
• Quality
• Performance
• Adaptability
• Longevity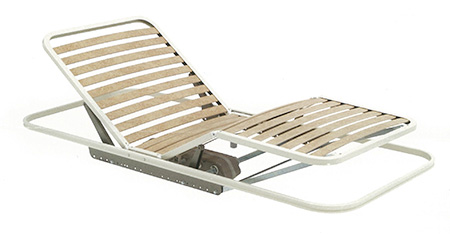 FEATURES:
• A powerful motor which is silent and smooth to operate.
• Posture slats for increased comfort.
• Control which is easy to use.
• Fully guaranteed for 10 years.
AVAILABLE IN:
• Long Single
• King Single
• Double
• Queensize (Split Beds)
PERFECT REST IS BEST
At Beck's Bedding, we have over 70 years of manufacturing experience and all our mattresses are custom made to order. We understand that everyone is different and not one mattress is best, or suits all. That is why we will make a mattress to suit you! This will help you sleep better and let you enjoy life. Visit our showroom located at 323 - 329 Bell Street, PRESTON and find out how you can sleep better.