Ask us for a free quote on your new custom bed today

PACIFIC NIGHTS
A budget style mattress but still manufactured to our high standards. Suitable for young children, or for a spare bed.
DREAMTIME
This double-sided innerspring mattress has centre zoning and is surrounded in a foam box. This will provide increased correct support and more durability. This mattress is ideal for a child or teenager. It is important for children to have a mattress that will support their growing bodies.
(ADVICE / TIPS)
Consider a king single mattress for larger children, as this will make them feel more comfortable and provide better sleep. The correct mattress size will depend on your teen's height and weight. It is a good idea to bring them with you to try the mattress, so they can select their comfort level.
REGENCY
A mid-range mattress that is double-sided. It has a medium firm feel and is ideal for a young adult or a commercial type mattress.
LULLABY
A medium firm double-sided mattress with a centre zoned spring that is encased by a foam box. It is upholstered with a high quality knit with wool quilting to give the mattress a firm feel with a soft top.
HERITAGE
If you prefer a firmer feeling mattress, then this model is for you. It is double-sided and contains an extra firm spring unit for increased support.
(ADVICE / TIPS)
If you suffer from lower back pain and require a firm mattress, then this is the mattress for you. The heavy gauge spring will prevent your lower back from sinking deeply into the mattress. People that sleep on their stomachs will most likely prefer a firmer mattress. Larger people will find a firmer mattress more durable as the firm spring combined with our high density foams are more resilient.
DELUXE
Our most popular mattress that is not too hard and not too soft. This mattress has a medium firm feel. This double-sided mattress features a centre zoned spring unit with comfort layers consisting of latex, super soft foams and wool.
(ADVICE / TIPS)
A double-sided mattress will extend the life of your mattress and provide better support for a longer period of time. Centre zoning will
provide extra support between your hips and shoulders. It will also increase the life of your mattress. Foam box construction will provide a firmer edge of the mattress and will provide a wider sleeping surface.
DELUXE PILLOWTOP
This mattress combines a firm zoned innerspring unit with a soft pillow top. The pillow top is made with comfort layers of latex, memory foam and wool. This will help relieve pressure points and reduce tossing and turning in bed. Manufactured with the highest quality comfort layers and fabrics to enhance comfort to provide many nights of blissful sleep. Suitable for those who value their mattress as an important investment.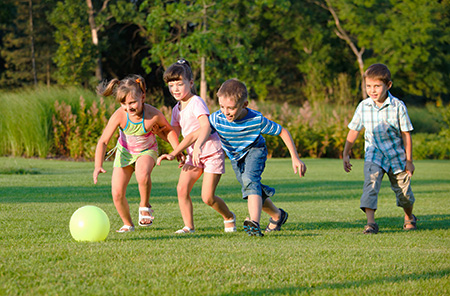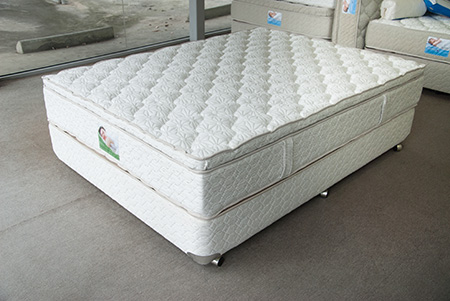 PERFECT REST IS BEST
At Beck's Bedding, we have over 70 years of manufacturing experience and all our mattresses are custom made to order. We understand that everyone is different and not one mattress is best, or suits all. That is why we will make a mattress to suit you! This will help you sleep better and let you enjoy life. Visit our showroom located at 323 - 329 Bell Street, PRESTON and find out how you can sleep better.