Ask us for a free quote on your new custom bed today

Why a 100% Natural Latex Mattress:
GREATER COMFORT AND SUPPORT
Natures perfect cushioning material which supports your body uniformly yet yields to extra pressure from your hips and shoulders. It gives firm but gentle support to the contours of your body.
HEALTH BENEFITS
Latex is non-allergenic, mould free and dust free. Ideal for asthma and hay fever sufferers.
DURABILITY
Latex is denser than synthetics providing longer lasting orthopedic support.
BETTER QUALITY OF SLEEP
There is no partner disturbance or roll together.
ENVIRONMENTALLY FRIENDLY
There are no toxic chemicals in its manufacture and is produced from a carefully managed and renewable source.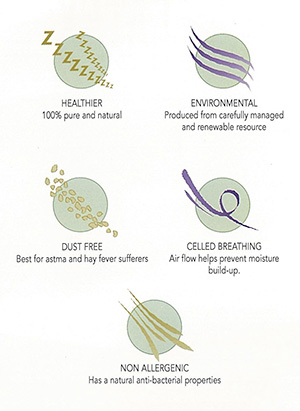 LATEX
A 100% Natural latex mattress that is double-sided to provide firm but gentle support.The mattress is upholstered in a bamboo fabric to give it a soft and silky look, and has a cool touch.
LATEX ROYALE
A deeper latex mattress that will provide extra comfort and is also double-sided.
LATEX PILLOWTOP
Enjoy a luxurious night's sleep with the plush super soft latex and wool pillow top.
The ultimate sleep system when combined with our posture slat system.
The posture slats are made from European Beech that are laminated for added strength and durability.
They will prolong the mattress life and also enhance stability with reduced motion transfer for undisturbed sleep.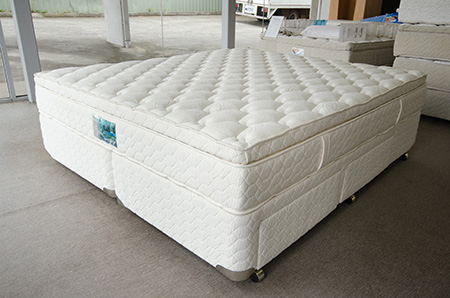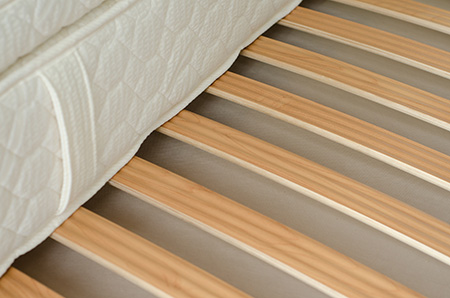 PERFECT REST IS BEST
At Beck's Bedding, we have over 70 years of manufacturing experience and all our mattresses are custom made to order. We understand that everyone is different and not one mattress is best, or suits all. That is why we will make a mattress to suit you! This will help you sleep better and let you enjoy life. Visit our showroom located at 323 - 329 Bell Street, PRESTON and find out how you can sleep better.