Ask us for a free quote on your new custom bed today

A base with drawers can provide under bed storage and can be a great space saver. Fantastic for storing off season clothing or bedding items such as blankets and spare sheets.
Economical Use of Space: A drawer bed can free up plenty of extra space in a bedroom where every inch is needed. They are extremely convenient and are easy to use.
Also, great for a small bedroom or space.
A single and king single can have 2 drawers on either side. Doubles and queens can have 4 drawers with 2 on each side.  
Why choose a drawer bed from Beck's Bedding:
Quality Australian Made Products
Convenient and easy-to-use
Maximise use of space
Call (03) 9484 3434.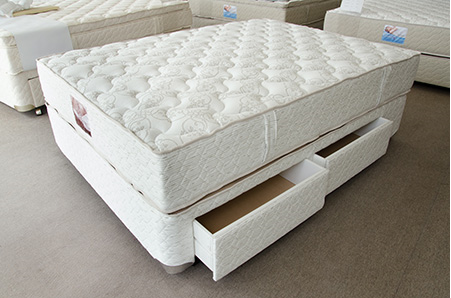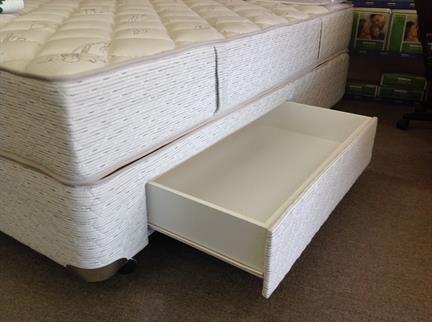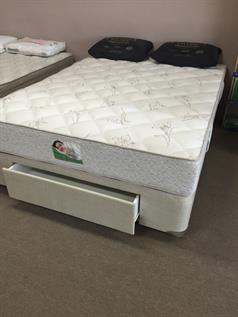 PERFECT REST IS BEST
At Beck's Bedding, we have over 70 years of manufacturing experience and all our mattresses are custom made to order. We understand that everyone is different and not one mattress is best, or suits all. That is why we will make a mattress to suit you! This will help you sleep better and let you enjoy life. Visit our showroom located at 323 - 329 Bell Street, PRESTON and find out how you can sleep better.