Ask us for a free quote on your new custom bed today

Making an eco-friendly bed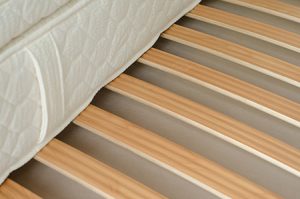 The recent bushfires in Australia have heightened global concerns about climate change and the future sustainability of our planet. An eco-friendly bed will not only help the planet, but the natural and organic materials used in its construction will ensure years of quality and restful sleep.
When it comes to eco-friendly mattresses you want to choose materials and fabric that require minimal amounts of water to produce and don't use chemicals like pesticides, or bleach or additives like microplastics. They also need to be recyclable and reusable
How the natural materials have been grown, and harvested, greatly determines how eco-friendly the mattress is, as pesticides and fertilisers destroy ecosystems.
Instead of cotton you want fabric made from materials like bamboo or hemp fibres. Though there is organic cotton that is made without chemical fertilisers and pesticides, it still requires vast amounts of water to produce. Bamboo and hemp require minimal effort and water to grow.
Mattresses covered with bamboo fabric have a cooling touch.
Lyocell or modal are fabrics made from wood fibres, typically from eucalypt, birch or beech trees. The material is moisture wicking, antibacterial, shrink-resistant, and 50% more absorbent than cotton.
Eco-friendly manufacturing processes
Eco-friendly production methods choose eco-friendly dyes, use less water, and reduce waste through methods like the closed-loop system. In a closed-loop production process, 99% of solvents, chemicals, and waste are recycled.
Latex mattresses
For the cushioning layers you can't go past latex. 100% natural and organic, there are no toxic chemicals in its manufacture and is produced from a carefully managed and renewable source. Latex is denser than synthetics providing longer lasting orthopaedic support. The properties of organic latex also make it naturally mould, mildew, bacteria, and dust resistant.
Locally made beds and mattress
Beds made locally, from local organic materials, rather than ones made in Asia, Europe or America will leave a smaller carbon footprint as they do not need to shipped from overseas.
Durability is another important factor to take into consideration. How eco-friendly is a mattress if it only lasts a couple of years compared to one that lasts for 10 or more years?
Becks Bedding custom makes a range of eco-friendly beds made from 100% natural latex and upholstered with bamboo fabric. These long lasting and locally manufactured mattresses provide luxurious comfort free from any toxic chemicals.
PERFECT REST IS BEST
At Beck's Bedding, we have over 70 years of manufacturing experience and all our mattresses are custom made to order. We understand that everyone is different and not one mattress is best, or suits all. That is why we will make a mattress to suit you! This will help you sleep better and let you enjoy life. Visit our showroom located at 323 - 329 Bell Street, PRESTON and find out how you can sleep better.